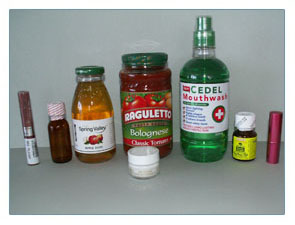 Tamper Evident Sleeves
For a safe, reliable and cost effective form of product security.
Our tamper bands are widely used in the food, pharmaceutical & cosmetic industries and are used to enhance and secure your valuable merchandise.
Available in clear, white, black, red, or printed with a personalized touch. Our experience of over 12 years will ensure your product is fitted and tested for tamper evidence, ease of assembly, leakage prevention and product enhancement.

34 Mickle Street
Dandenong VIC 3175
Email us dfraser@shrinksleevetech.com.au or call (03) 9768 2377
Shrink Sleeve Technologies Pty Ltd - ABN 93 109 301 993
---
---
Designed by Bluepearl Design